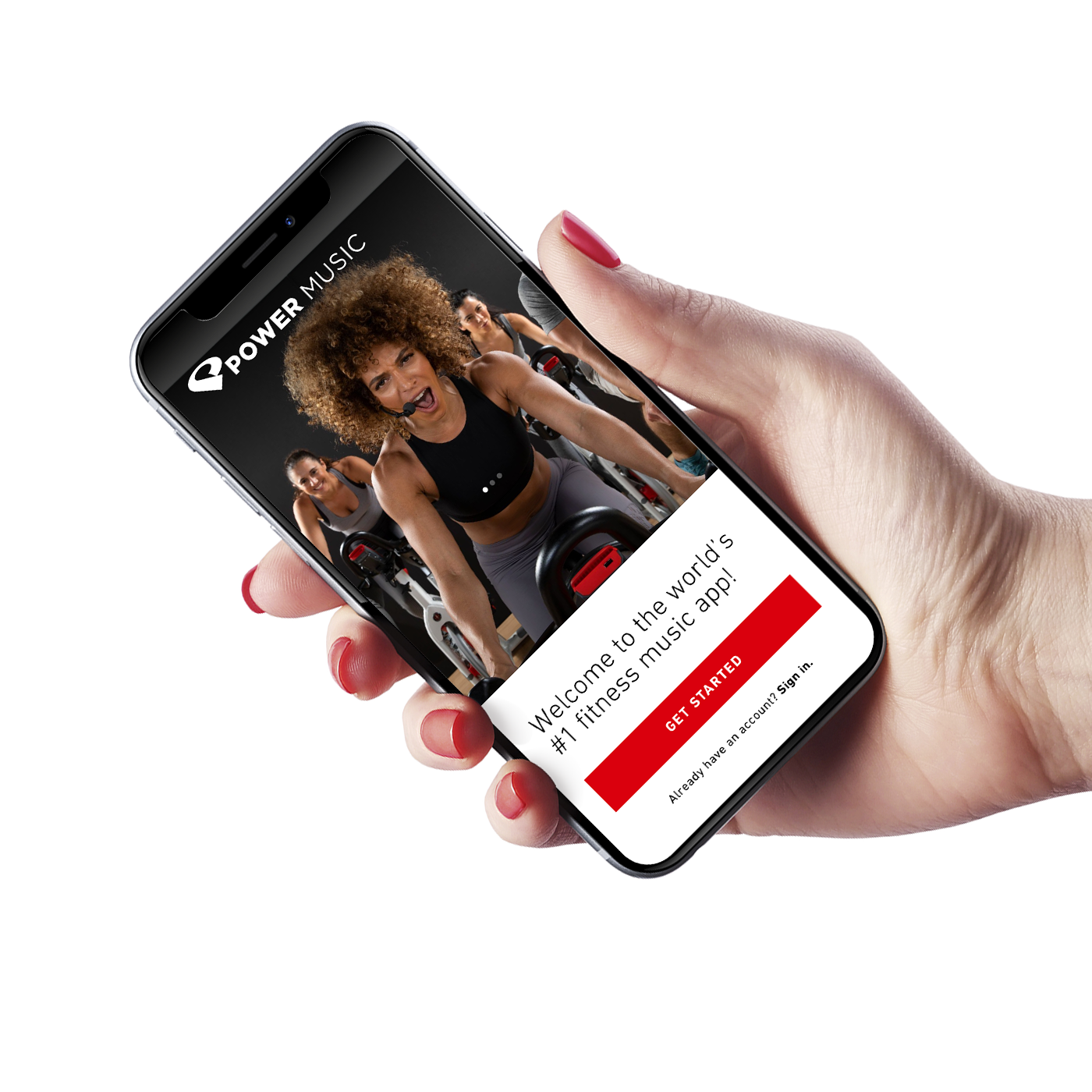 I have the pleasure to work with Powermusic team on developing their latest iOS & android app. Since they already have an existing website, we spent a lot of time figuring out how the information will store and how user goes through different journey based on different user need. 

Below you could take a glance on some of the wireframes I did initially when trying to figure out user flows.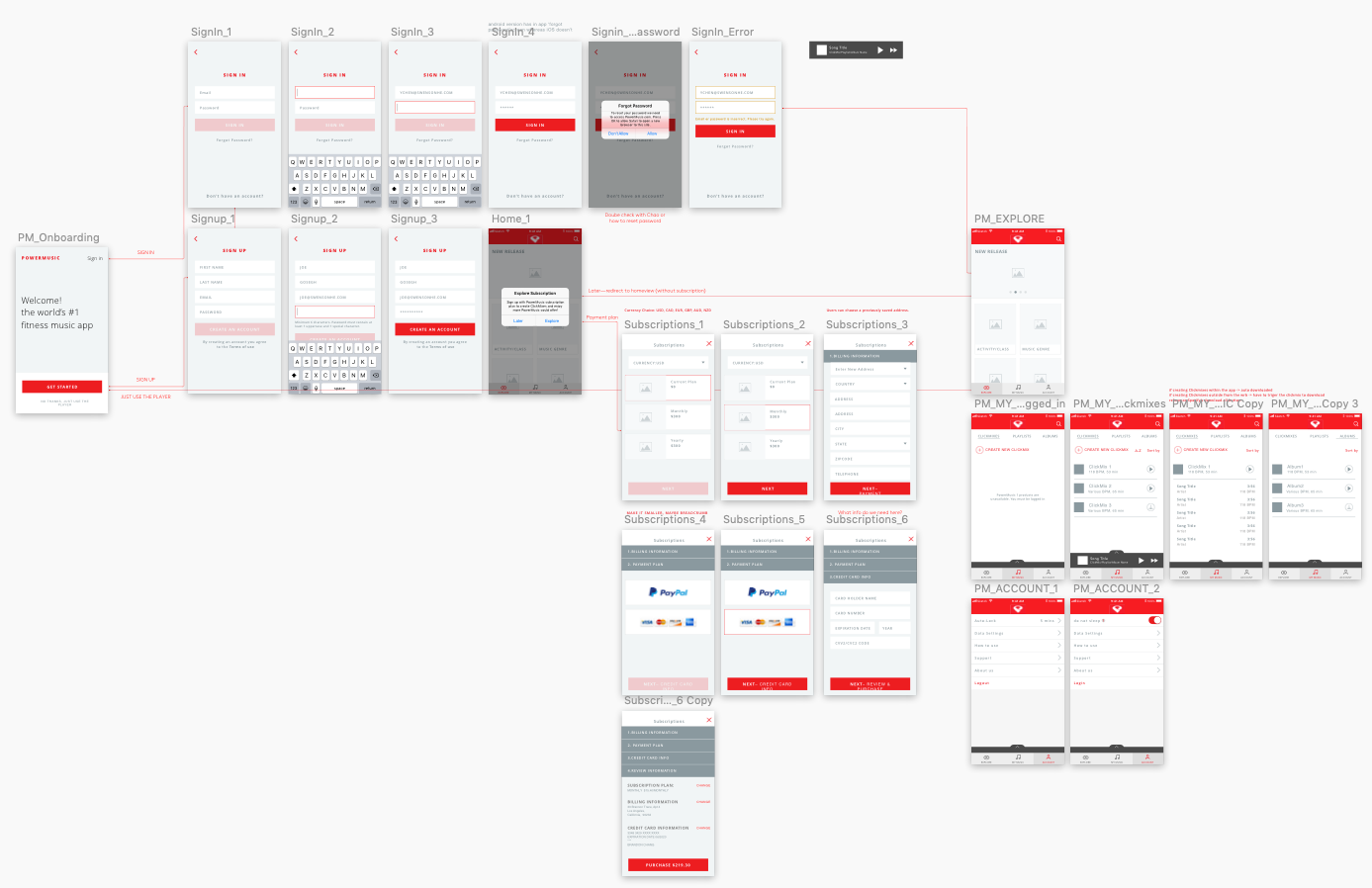 Powermusic offers a major feature which is allowing users to control BPM of each song in their song library and create their own "Clickmixes."

With that in mind, the player screen is designed in the way that user can control BPM freely by vertically scrolling up and down. Major buttons are laying on the side for easy access. I also took the size of fingertip into consideration when designing big action buttons, I want whoever that is using the app can tap & access each screen with ease.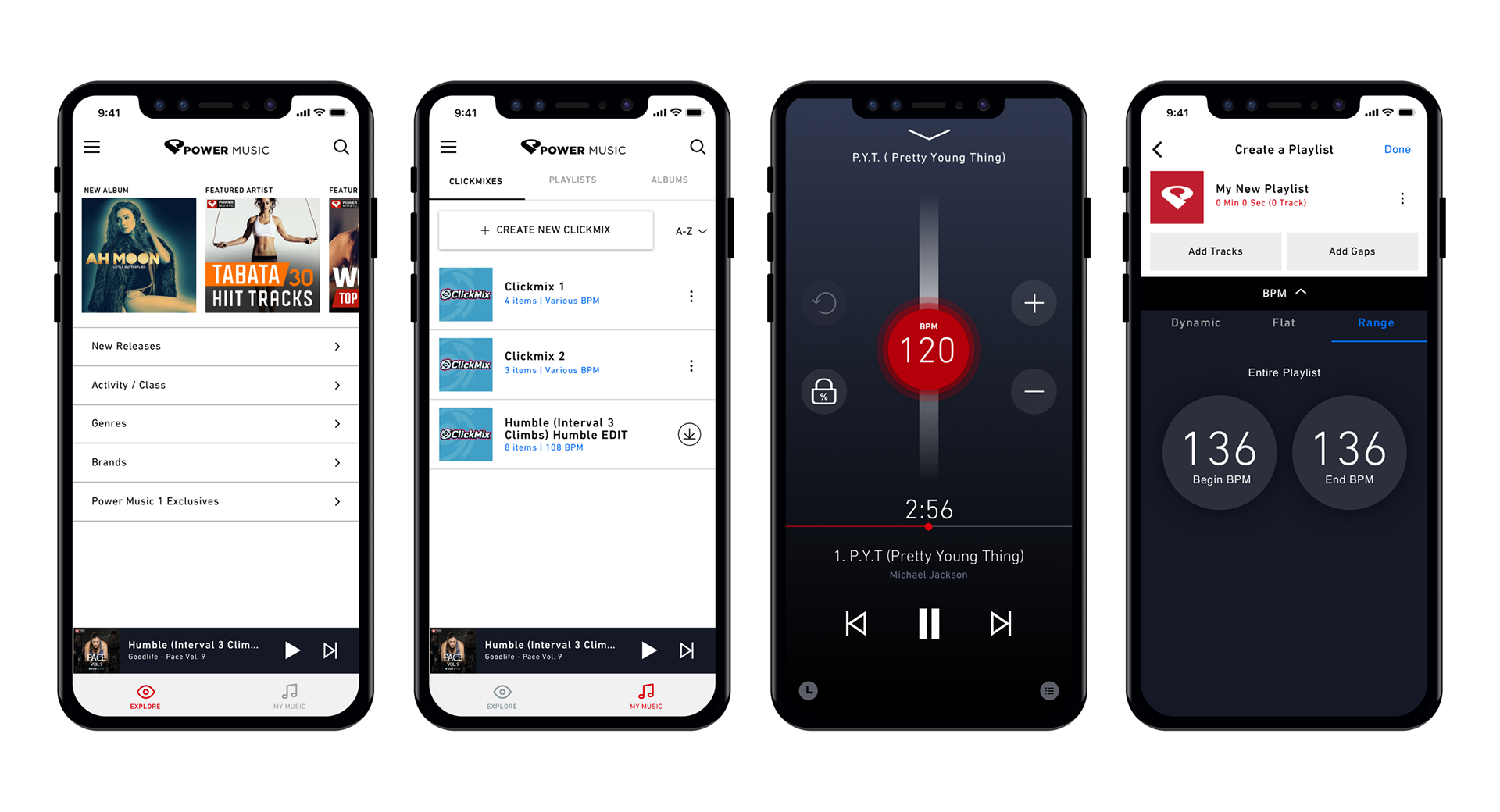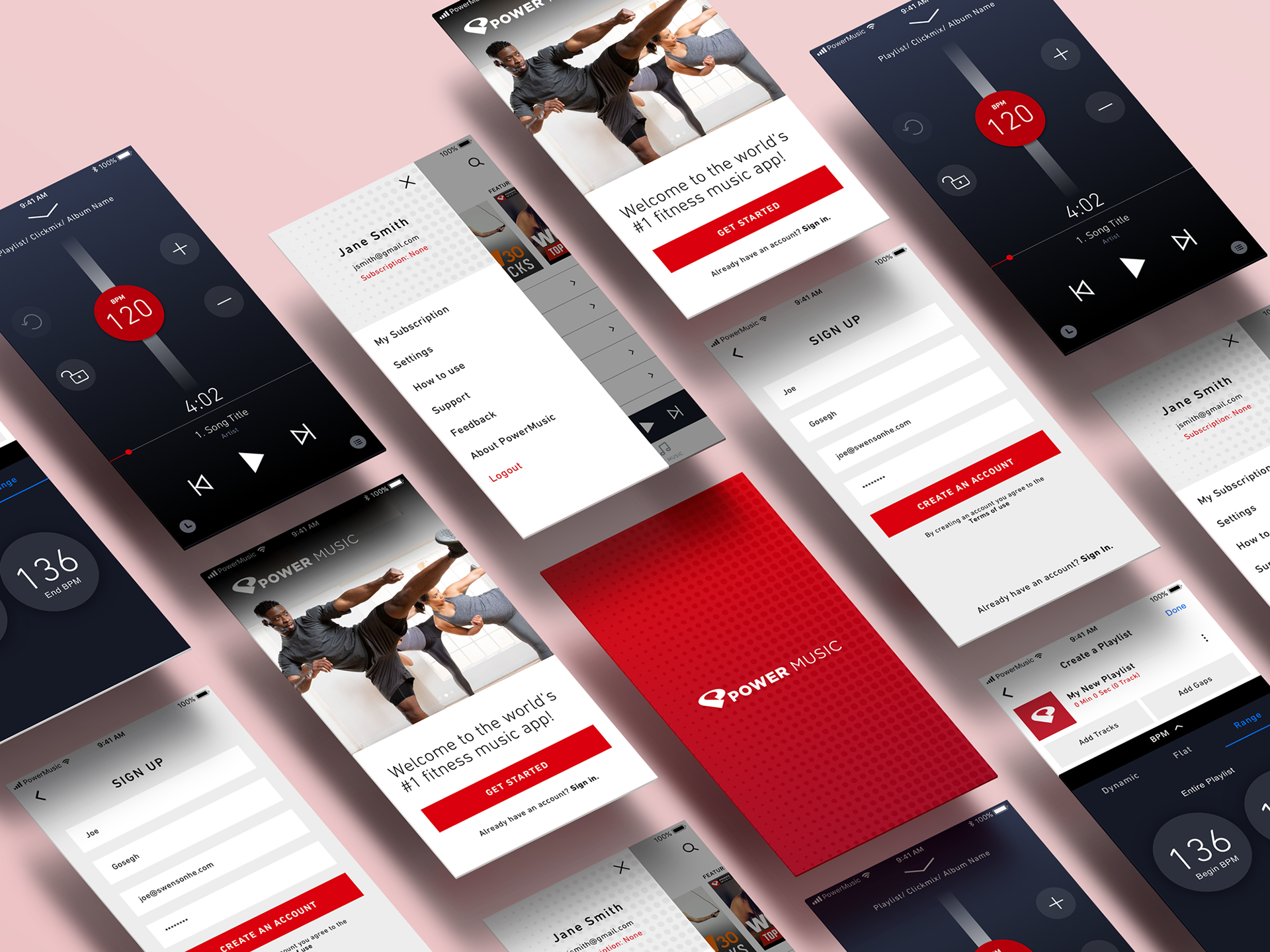 Not only did I create the whole app from ground up, I also designed a comprehensive style guide & UI components for the brand. It helps the stakeholders to further imagine where this brand could go and also helps designers within brand's guidelines and rules.